MEET THE CHARACTERS
LOCATIONS
| Clarines | Tanbarun | Lilias | Wistal Palace | Mount Koto |
| --- | --- | --- | --- | --- |
| | | | | |
FEATURED MANGA

FEATURED EPISODE

2

4

Chapter 95 is the ninety-fifth chapter of the Aakagami no Shirayukihime series .
Episode 24 was originally released on March 28, 2016 in Japan.
The trio, Shirayuki Zen and Obi, have finally arrived in Lyrias and make their way to the Lyrias post. The trio are greeted by Suzu and Yuzuri. Yuzuri thinks that Obi has brought Kirito back but instead she is surprised to see Zen. Suzu and Yuzuri are both greeted by Zen and are both alarmed when the meet such a high ranking person. Suzu asks what type of relationship Obi has to Zen because Obi always called Zen "Master", in which Zen responses, "Basically he's an eccentric friend that can just be around. There's no need for formalities and all that." Obi surprised by such a response whispers to Zen that he should have just told him his title....
Sakaki visits Shirayuki to inform her that she dons the official title of "friend of the crown" of Tanbarun. Afterwards, Prince Izana questions her, asking about her intentions with Zen, and she find herself speechless. Shirayuki struggles to make up her mind as to what she wants in regards to her relationship with Zen, and while she does that, Sakaki tries to convince her to take Raj's hand. She politely refuses. She finds herself out and about and finally makes up her mind at the bottom of a staircase. She abruptly asks Obi to help her find Zen, and Zen comes running. She runs up to meet him halfway on the staircase and asks if it's okay that she wishes to be his wife one day....
FEATURED
QUOTE
"
People of high ranks never treat people of no rank in equal standards."
"
AFFILIATES
Recent Blogs
Hi all, just a heads-up that I'll be on the lookout for some new '. As the wiki is progressing well, we need more staff members, to help moderate the content and the articles. Some of the former staff were all inactive for too long, so they were recently removed and now some spots have opened up.
Currently we're prioritizing on '
Criteria for each has been detailed below. There is an application request to be submitted and we have recently updated our rights section of the wiki administration page with more general criteria. Please take a look at it.
'
After the application has been submitted, we will notify you with information about the selection process. There will be a brief background & activity checks and then going by our best judgment …
FEATURED CHARACTER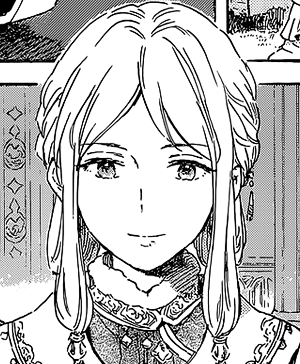 Haki Arleon
Haki Arleon (ハキ・アールリオン; Haki Ārurion) is the head of the Lilias academy district. She is Makiri Arleon's sister and the fiancée to Izana Wistaria.
SOCIAL MEDIA
If you see this, your JavaScript might be disabled or DiscordIntegrator plugin isn't working. If the latter, please contact a wiki administrator.
Community content is available under
CC-BY-SA
unless otherwise noted.